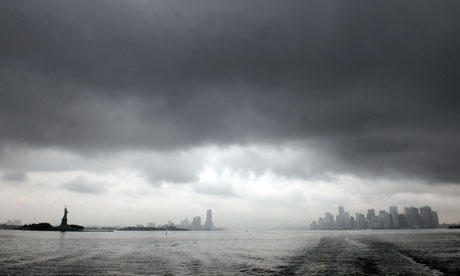 I'm no dare devil, in fact, I'm pretty risk averse, and yet I've managed to be in the wrong place at the right time to experience some of nature's most destructive forces first-hand. I'm a natural disaster magnet.
Don't get me wrong, I'm not your average storm-chaser. I don't have a souped up pick up truck, I don't live in Tornado Alley, and I don't look like Helen Hunt. In fact, I don't chase storms – they chase me. Oh, and earthquakes do too.
15th October, 1987
In the UK we don't worry too much about hurricanes. That's something we allow the people of the tropics to stress about. We like our overcast skies, summer snow, winter heat-waves, and Autumns which fall sometime between August and July. Sure, we get strong winds sometimes, but that's rare. So, in October 1987, when the southern coast of the UK started to get battered by very strong winds, famous British weatherman, Michael Fish, put all our minds at ease:
Phew! However, my family and I weren't in the UK at the time. We were just finishing up a nice holiday in Majorca. And we were about to fly back home. That night. Yikes.
We were the last aircraft allowed through the airspace between France and the UK before it closed for safety reasons. Fortunately, I was only 3 years old at the time and managed to sleep through the entire flight. My mum and dad, meanwhile, were unable to sleep – mostly due to the terrifying lurching, shaking and dropping of the aircraft.
But that was my first meeting with the infinite power of the hurricane. 
15th July, 2008
My then-girlfriend and I were holidaying on the beautiful island of Rhodes, a Greek Island nestled up close to the coast of Turkey. It was 6am and we were (of course) asleep.
And then the wardrobe decided to hop across the room.
We were less than 30 miles away from the epicentre of what became known as the Dodecanese Earthquake. Official statistics put the magnitude of the 'quake at 6.4 on the Richter Scale – or "Strong".
There was also a "severe aftershock" felt the following morning at 2am. However, I managed to sleep through that too…..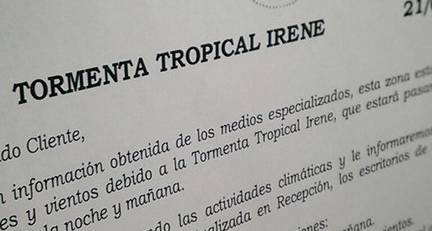 August 2011
My next meeting with a hurricane came 24 years after that flight over the English Channel (wow, that makes me feel old). I had just got married and my new bride and I headed across the Atlantic to the Dominican Republic for two weeks of all-inclusive, sunny bliss.
Nature had other ideas.
Four days into our trip, we returned to our room to a note that had been slipped under the door. It warned of "Tormenta Tropical Irene". Little did we know that we were about the experience a weather event that would take 56 lives and cause a total of $16.6 billion worth of damage ($15.6bn in the US, making Irene the 7th costliest hurricane in United States history).
Before we left England for (the cheap end of) the Caribbean, we researched the chances of getting caught up in a hurricane. "Holiday makers have, on average, a 2% chance of experience a hurricane", said the official Foreign Office guidance. No problem! 98% chance of uninterrupted sun, sea and the swim-up cocktail bar (the greatest invention ever).
The usual afternoon rain showers lasted longer and longer, and then the wind picked up.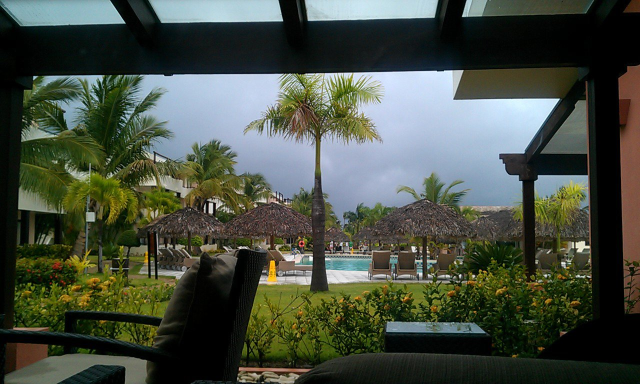 Before long we were stuck in our room with nothing but a huge jacuzzi, four poster bed and (thankfully) uninterrupted WiFi to keep us entertained. For food, obviously we weren't going to head out from our complex to the restaurants, I had to be a man! I had to channel the hunter-gatherer days of old and provide for my new wife. Naturally we ordered room service and enjoyed a nice, freshly-imported Aberdeen Angus steak burger, chips and trimmings with gateau for afterwards. In return for his journey through the weather, the concierge received a crisp five-dollar bill. That, my friends, is how you do hurricanes.
(As an aside, I'd have to check, but I think we're still paying for that holiday.)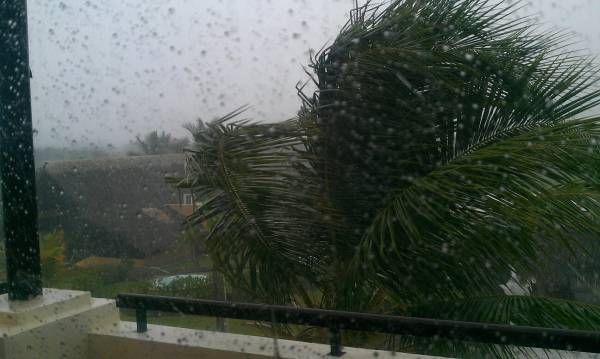 After "tormenting" Dominican Republic, Irene was upgraded to full Hurricane status and swung north, making landfall in Florida, Connecticut and (famously) New York City.:
3rd August, 2013
So the wife and I headed to Florida to do "the Disney thing". On arrival we heard that Hurricane Dorian had just sprung up over the Atlantic and was quickly heading towards the Caribbean and Florida.
"Oh God, not again," we said in unison.
Fortunately, Dorian dissipated before hitting the windward islands of the Caribbean. PHEW!
And, a few days later, regenerated off the coast of Florida. D'OH!
Things got a bit hairy, but it was no Irene (we are experts now). We got to see some amazing lightning shows, though, although one particular storm delayed the Magic Kingdom fireworks by several hours, causing us to hide in the Main Street USA Starbucks.
You can watch a video of the remnants of Hurricane Dorian contributing to the fireworks here: https://www.facebook.com/photo.php?v=10151771823630479&l=5257466895595357772.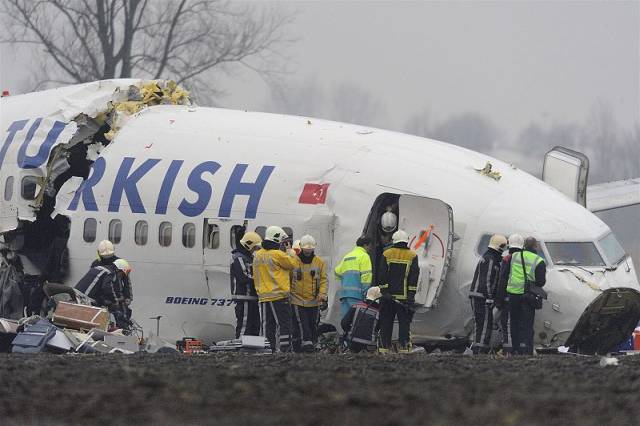 29th October, 2013
"Hey Jude, take a long flight, and make it longer…"
At 2.00pm on Sunday 28th October (Pacific Summer Time) I boarded a flight from Portland International Airport ("PDX") bound for Amsterdam Schiphol ("AMS"). It was the end of a long, but enjoyable, week of work with some American colleagues. Joining me on the first leg of the trip home were two British colleagues, both seasoned travellers.
As the flight took off, we talked about how we knew that we were going to be arriving in European airspace, just as "Hurricane Jude" was at its peak, lashing the UK and western Europe with severe winds and rain. Reassuringly, the check-in agent had wished us all "god speed"…
We quickly fell asleep/read books/watched films.
9 and a half hours later, having traversed polar latitudes and the Atlantic Ocean, we began our descent over Hull, on the east coast of Great Britain. That's when it started. The ride suddenly started to get quite choppy and, as we descended, got rougher and rougher.
By the time we were on final approach onto runway 18R (the infamous "Polderbaan", which Turkish Airlines Flight 1951 crashed short-of in 2009) the aircraft, an Airbus A330-200, was all over the shop. We were crabbing, and bucking and rolling, it was insane. While I'm a fairly seasoned traveller (30,000+ miles this year), and sometimes fly planes, I still hate bad weather and moderate-severe turbulence. You know it's bad when the flight attendants are swearing in the aisles! Fortunately, one of my colleagues had taken up residence at the opposite end of the row of seats I was in and told me a story about how her dad has once sat next to Liz Hurley on a flight. Before I knew it, the adept Delta pilot had planted us smoothly on the Polderbaan and we were down. We'd survived Jude!
But! Our 2nd and final leg had been cancelled. 🙁
After a 2 hour queue we finally got rebooked but had 6 hours to kill. There are worse places than Amsterdam to get stuck, but it still sucked.
After a McDonalds, and several coffees, the flight to the UK pushed back and headed into the skies over Holland which contained clouds that were still travelling at high speed from horizon to horizon.
The short flight was shaky from start to finish. But, naturally after 30 hours awake, I slept through that too.