This week I had the honour of sitting down with relentless, serial entrepreneur, Elliott Perry, to discuss life, travel and his latest venture.
---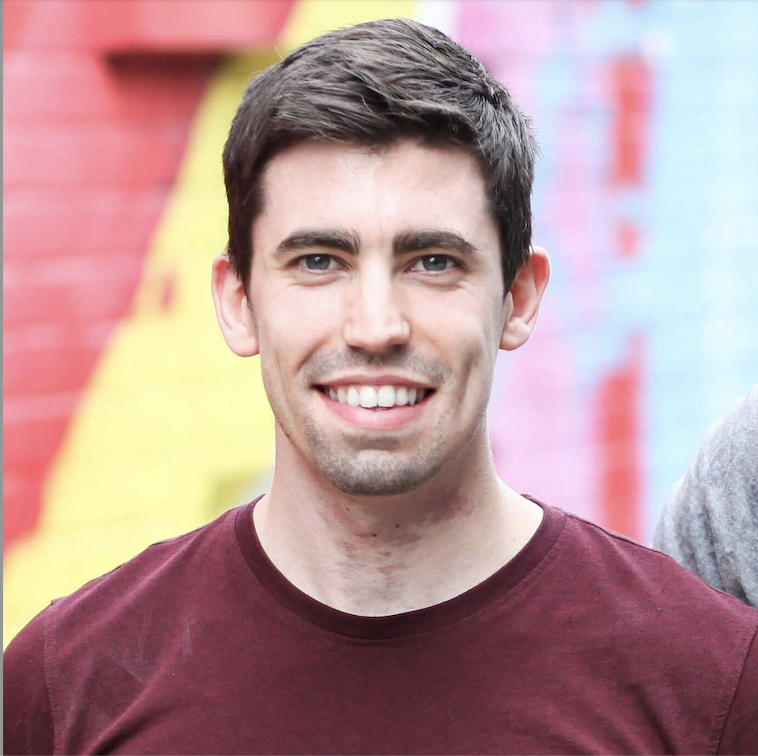 RS: Would you like to introduce yourself and tell us whereabouts in the world this finds you?
EP: I'm Elliott Perry, Founder of Posterity Finance. We've been working on the company since the beginning of the year.
I've just got back from a year of travel in South East Asia and South America with my partner, Becky, and now we're in the U.K. going through the process of buying a house.
–
RS: That sounds like quite an adventure, what was your favourite place to visit?
EP: That's a tough question, I can't pin it down to just one but we've been asked a few times and Becky says Ecuador for wildlife, mostly because we went to Galapagos Islands; Argentina for outdoors, we spent a lot of time in Patagonia; Colombia for nightlife, eating tacos and rice, salsa dancing and late nights in Medellin; and Indonesia for culture and spirituality, we visited lots of temples and indulged in local culture.
–
RS: Amazing! But I've watched Narcos, did you feel safe in Colombia?
EP: If you go back to1990, Medellin was the murder capital of the world. Today, it has completely turned around. In 2013, Medellin won the Most Innovative city in the World award because the pace of change is huge. It has become a flourishing digital nomad destination, attracting a load of overseas talent. We spent 3 months there, there's an incredible energy about the place.
–
RS: Incredible. Let's switch to your career which has been unique, it's safe to say. What triggered the entrepreneurial spark?
EP: Yes I started at FTSE 100-listed accounting software company, Sage, and have to give credit to my web-tech mentor [RS: a very generous reference to me as I briefly crossed paths with Elliott at the very beginning of his career overseeing the graduates intake that year]. Then I was at my uncle's marriage vows renewal ceremony and afterwards got speaking with a distant relative who was in the process of selling his web development agency for 7 figures. He was an aspiring, charismatic guy and I thought "wow, this guy could be a millionaire soon". He was an intelligent guy – and I don't want to downplay his efforts – but he seemed so normal. I thought if he could do it, I can do it too. It really normalised that whole idea, that it was achievable, and once that got into my head it was very difficult to escape.
I spoke with a number of people after that and was reassured by their response. The consensus was that I had no mortgage, no kids, no wife, so if you're going to take a risk, now's the time. I sat my manager down, said I was leaving and there I began my journey into the madness that is entrepreneurship.
RS: What was your first venture?
EP: I started dabbling with building apps but nothing really took hold. The first startup I did which was acquired was EventSneaker, I got approached by someone I'd never met but who had some similar ideas to what I was already dabbling with and we joined forces. He had been accepted into an accelerator based in Middlesbrough (SearchCamp) which invested £10K into a handful of startups in that cohort, not exactly YCombinator but we ran for a year before being acquired by Evvnt.
–
RS: The start-up I know most about is Flex, can you talk a bit about that?
EP: Yes, after working at Evvnt, I meandered for a bit and landed on Flex, which was Peloton but without the bike. Flex was for body-weight fitness and followed the same principle as Peloton: at home, boutique, metric-driven workouts, wearing a wearable (smart watch, heart monitor) collecting metrics in real time to create a leaderboard. With Flex you worked out at the same time as hundreds of people around the world at the same time and the goal was to be more like going to an in-person class in a gym rather than just watching a YouTube video by yourself, and tapping into all the same psychological motivators as a result.
Flex began in London in 2016, we participated in a couple of innovation accelerators, raised a bit of venture funding, and then we were accepted onto TechStars, a leading venture accelerator with locations around the world. We were lucky to get invited to their original location in Boulder, Colorado, and meet their wonderful founders, David Cohen, David Brown, Brad Feld, who is famous from Foundry. We set up Flex HQ in Los Angeles and attracted more venture funding from the west coast then we ended up in Silicon Valley, spending a lot of time fundraising, and within a year we were acquired.
Truth is, it wasn't a breakthrough success, but it was a good middle ground. We built something valuable and sold it.
–
RS: Have you ever watched the movie, Slumdog Millionaire? I find that I'm often in situations, more often the older I get, where I'm faced with a situation and I have a flashback to a situation where I learned something that I can use to solve the current problem. So hopefully the lessons from Flex will help in your next big idea.
Your new company is a fintech. Why this industry and why now?
EP: Speaking about fintech more broadly, money plays such a big role in our lives. It's like water or food; when you have it and it's available to you, it's easy to take for granted and not appreciate it. But when it is sparse, it very quickly rises to the top of the list of your concerns. It impacts everything, not just your quality of life but the roof over your head and caring for your children, it permeates every aspect of your life.
Being financially literate, by which I mean making good financial decisions, compounded over time, makes a huge difference to your life. Compare this to being financially illiterate, struggling with those aspects of life, and having those poor decisions compounding over time. I wanted to start a company that can make a big difference to people's lives by helping demystify and understand how to have a better relationship with money.
Personally, I have an attachment to this because I didn't grow up in a household with a lot of money. We didn't really struggle, my parents gave my brother and I a good life and we were well looked after, but we weren't the most wealthy of families. Over the last 10 years in my career I've been surrounded by some incredibly accomplished individuals and it's become apparent how different our lives have been to theirs', so I have a bit of a chip on my shoulder about that. I want to take the passion behind that chip to help people live the best lives they can.
RS: Coming from the North East of England can definitely give you a chip, I feel it too. With Posterity, your new company, you are looking to serve new parents. I have a young daughter and I remember the first year being a write-off – my wife and I were in no fit state to make good, long-term financial decisions. But the financial services industry is so broad, why the new-parent niche?
EP: You [RS] and I had a conversation which directly influenced the direction of the business, I want to thank you for your insights and time. I'm at that time of life where I'm looking at parenthood, and what that entails for both my lifestyle and financially. I'm building the company I would want to use as a parent. That's the personal aspect.
There are several practical business reasons too. My business partner, Jamie, and I have been examining the personal finance market for around 6 months. Financial advice is an area that could benefit a much larger percentage of the population than are currently engaged with these services, but there are a number of reasons why they don't.
One reason is they're so nebulous – people are busy living their lives so when would I ask a Financial Adviser for advice? There's also an assumption that financial advice is only for rich people to get richer, when in reality it's just about good decision making, day to day budgeting and where to put your money so it can make a big difference. Too many people don't associate with that. Also, a lot of apps and services are quite generic and are not serving a specific type of customer, that means it's difficult for people to know "are they talking to me?"
The other challenge is that it is a behaviour change, and as you know it is so hard to change consumer behaviours. Everyone exists with some kind of inertia in habits.
So we went looking for a trigger, looking for a catalyst where people will naturally need to examine their finances. What bigger life event than having a child?
Now you're not only responsible for your own finances but also need to think about what it means to look after a child financially. You need to ask, "What do I need to do so they can grow up and have the life I want to give them?"
New parents go through a pattern-break in their behaviours and that's a good point to introduce yourself into their life from a financial service perspective. So the decision to choose this market comes from some deeply personal reasons and also some practical business reasons.
–
RS: That's amazing, especially looking for that specific trigger for behaviour-change. That market research is so interesting. And how is Posterity solving these problems for new parents?
EP: Right now, Posterity is positioned as everything you need as a parent to provide financial security for your child. It's a bundle of 3 services: Junior ISA savings account, life and critical illness insurance, and wills.
Let's start with the up-side, the Junior ISA savings account is a way of putting money away for my child to gift to them in the future when they mature. We're particularly interested in a stocks and shares Junior ISAs as we believe the investment time horizons are long enough and stock markets generally weather the ups and downs well, trending up over time.
The other 2 services offer protections from some of the down-sides of being a parent, we offer safety nets. Our life and critical illness insurance means that if you become ill and unable to earn money you will still receive an income. Another example is if, God forbid, your young one has an illness and needs to be in hospital for a long period of time, you as a parent would want to take time away from work and this ensures you still have an income.
The last service is will writing services. People don't like to think of themselves dying, but reality is it's something that we're all going to go through. There's no point burying our heads in the sand. When a parent dies, the family will go through a highly-emotional time. A will is not for you, it's for your family, it's to make your passing as easy as possible for them, making your wishes clear and ensuring they are carried out. For example, guardianship, making sure your children go where they should when you can't take care of them anymore.
–
RS: I think you're solving real problems for new parents, I'm a big fan. Where do you see Posterity in 2 or even 5 years out?
EP: 5 years out is a bit of a question mark to be honest. Start ups are a process of evolution and iteration. We've got some ideas where this might take us, we have some ideas about how it could evolve into a family wealth platform, getting families on the best financial footing, teaching good financial habits, and offering a no-nonsense way of investing, which I think is the best way of increasing your personal wealth once you've cleared down debt and figured out budgeting. Next is generational wealth, what it means to pass money down to your children in the form of trusts, and pass on good financial practices to them, such that the cycle can continue. Handing down a big chunk of money to someone with no financial literacy is a recipe for that money to be squandered away quickly.
The whole idea, which is encapsulated into the very brand name of our company, Posterity, is how we can encourage good financial habits and provide wealth for future generations of our family. How can we encapsulate that into a modern fintech solution? But what we build is an unresolved question. It is a journey we're hoping to go on with our customers and build with them as we go.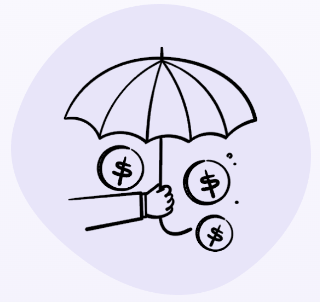 RS: There may be pivots ahead! Working in financial services myself I see a gap for financial awareness, so I'm glad you've mentioned that. Do you see financial literacy training as part of your future or will there be some kind of automatic guardrails built into the Posterity platform? Or is it just too early to say?
EP: I think it's crazy we're just not taught financial literacy in school. I've spoken to a lot of parents who use GoHenry, a debit card for your child who conducts chores around the house, and gets their allowance paid onto the card. That, accompanied by a large amount of educational material for the child themselves, teaches them about earning money from a young age.
Posterity is looking to serve parents at a much earlier stage, in the early stages of having a baby / toddler when we find many people are thinking about getting wills, savings accounts and life insurance. So we're a bit early to provide financial education for the child but providing financial guidance to the parents so they're primed for when their kids come of age is a really interesting area for us.
RS: I noticed that a key channel you offer customers is WhatsApp. I think that's very interesting – it means you can still sort out your finances on your phone even though you're glued to the sofa unable to move because you've got a sleeping baby on you.
EP: It's funny that you highlight this. We've had really mixed feedback on using Whatsapp.
The inspiration was from traveling around Indonesia and South America, where WhatsApp powers everything. If you want to reserve a table at a restaurant or rent surfboards at the surf shop, you don't send an email, you use WhatsApp. I found it delightful. It's a tool I already use and you get quick response times. These are the precedents that are already set with direct messaging. Unlike email. I prefer everything about WhatsApp experience over more formal channels, for example, just asking questions to a business.
I wanted to bring that convenience to UK audiences, however, feedback from people who haven't had that experience say they associate Whatsapp with sending their friends memes. They say there's a disconnect with such a professional service, when they usually just use it for chatting with their friends. I don't want people to hold that against the brand, for them to think we're unprofessional. Trust is so important with purchasing and financial services. We are conflicted but that use case you mention is what we envisaged.
–
RS: Yes, I vividly remember ordering a Just East from my phone because I was trapped with a sleeping baby on me. And I already have WhatsApp, I don't need to install anything new, it's just easy. It seems great to me, but I'd be interested to see what you decide to do.
How can people find you online?
EP: You can find us at https://posterity.finance, and our instagram is @posterityfinance