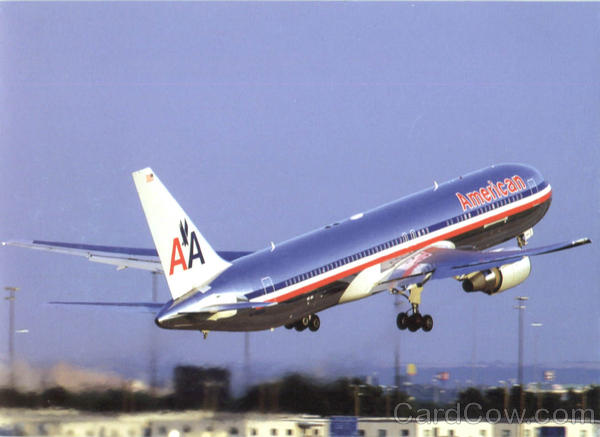 American Airlines have announced they will change the polished-bare-metal livery their aircraft have sported since the 1930s. There have been several leaked designs and even a purported photo showing a new Boeing 777 painted in dark grey ready to be the first to receive American Airline's new livery.
American Airlines' Old Livery
Being British, and living the entire length of England away from London Heathrow, I don't get the opportunity to see many American Airlines aircraft, but they always stand out when I do see them. The last one I saw up close was at "MDPC/PJU", also known as Punta Cana Airport in the Dominican Republic, on the Caribbean island of Hispaniola. It was a 757-200 that was doing a trip from Kennedy Airport in New York, and back. It was beautiful. The scorching sun turned the entire fuselage into a massive ball of flaming light. Incredible. Compared to the white Spirit Airlines Airbuses and our First Choice 767-300ER, the AA jet really stole the show.
The bare-metal livery has some advantages. Paint isn't weightless – and saving 200 kilograms of weight on every flight means you get to carry a couple of passengers for free, compared to the competition.
No paint means no repainting – it saves on maintenance costs over the lifetime of the aircraft too. If you're wondering if the bare-metal look is more prone to corrosion, a question I first asked when I saw my first American Airlines jet, they kind of are but not in a serious way. Every aircraft gets a clear coat over the entire fuselage anyway, for AA, that clear coat simply goes over the bare aluminium skin. For other aircraft, it goes over the paint layer. One less layer of paint, one less barrier to corrosion. Simples.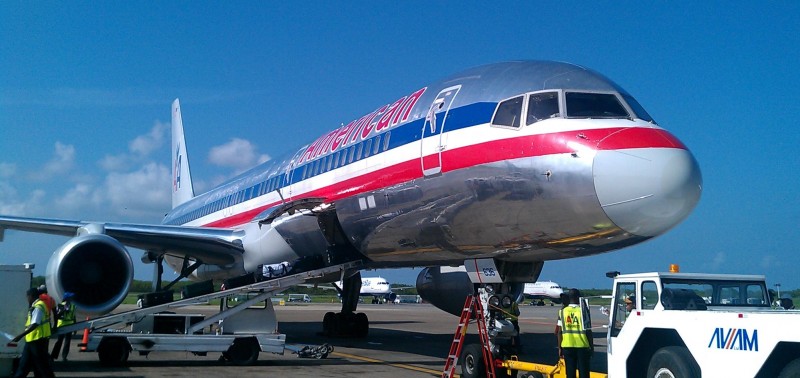 American Airlines' New Livery
There are many sources claiming to know what the new livery will look like but this week the photo to the left was taken on "the flight line" at Boeing in Seattle, Washington State, USA. The flight line is made up freshly built aircraft that will undergo taxi tests (low and high speed), engine runs, and aborts of takeoffs.
Once these tests are completed, the aircraft will take to the skies for the first time. A flight that is called the "B1" flight – or Boeing 1st flight.
Incidentally, once more testing has been completed and money has changed hands, the "C1" flight will take place. That is the delivery flight and the code means "Customer's 1st flight".
There was some discussion about the colour of the aircraft fuselage – is it white? Or is it grey? It almost seems sacrilege for the stand-out metal scheme to be replaced with a carbon copy "Eurowhite" fuselage like most of the European airlines (BA, Lufthansa, easyJet, Ryanair, Iberia, Alitalia, Finnair, Air France, Edelweiss, etc. etc.).
Then the video below appeared showing the B1 flight of N717AN:
So it looks like AA's new look will involve a grey base coat instead of the bare metal. This is depressing but also has good reasoning behind it, American Airlines' new livery is designed to suit the new Boeing 787-8 Dreamliner they have ordered. The 787's fuselage is composite, not aluminium, and therefore can't be polished. So instead of having an inconsistency in their fleet, they're choosing to reinvigorate the brand across all of their aircraft.
"The New American"
American Airlines' CEO, Tom Horton, recently confirmed a new livery, but wouldn't say what it would look like. Horton also confirmed one of the drivers was the 787's composite construction.
But right now, American has far more fundamentally pressing matter on its mind. It is currently in Chapter 11 bankruptcy protection (despite its enormous order for new aircraft in July 2011) and just last week its parent company, AMR, published a 3rd quarter net loss of $238 million.
This means that American needs to reshape its business (severance pay-outs were one major factor in the reported Q3 loss) and emerge as a strong-looking, investable airline ready to take on its 21st century competition.
Perhaps, it needs to emerge from Chapter 11 looking like a business that an equity firm would like to buy.
This means that the aesthetic needs to change. This means that it needs to shrug off the financial calamity it is currently facing and forge ahead as an almost-new entity.
What could "The New American" look like? "Designer, composer and artist", Anthony Harding thinks he might have an idea: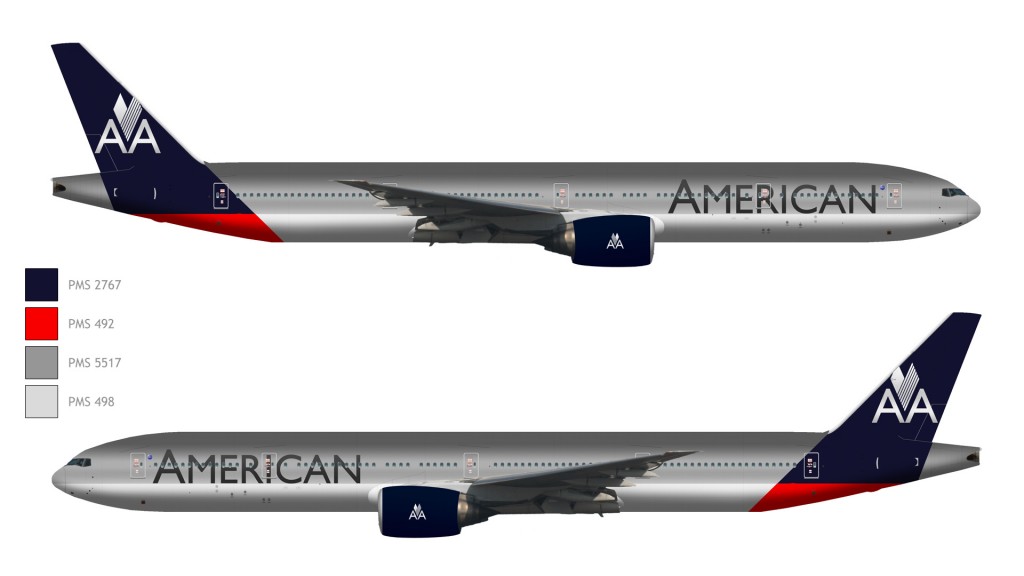 Personally, I like RP Abraham's design: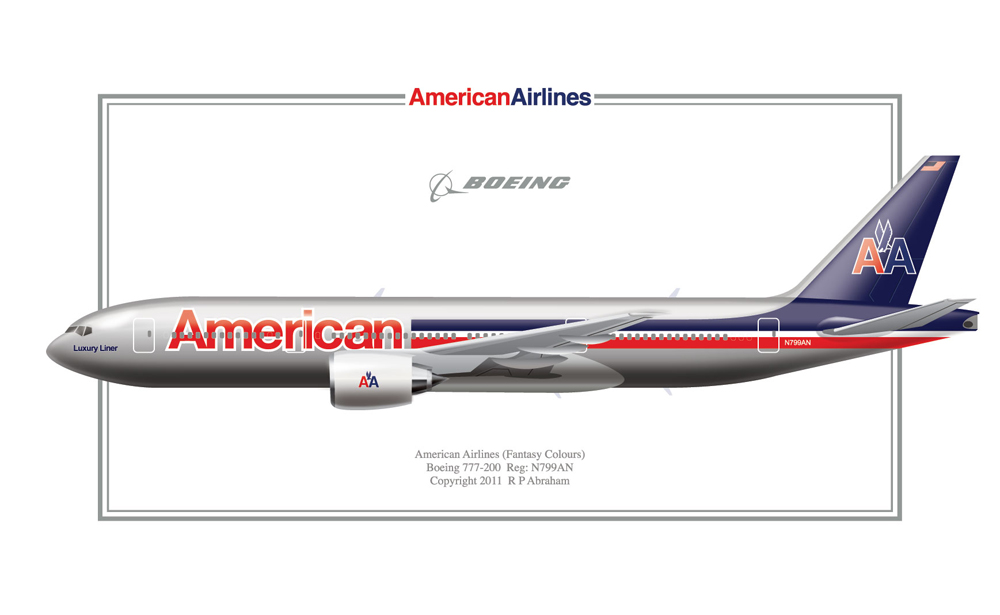 Until we get more definite answers out of American Airlines, it's just a waiting game. Keep watching that flight line!