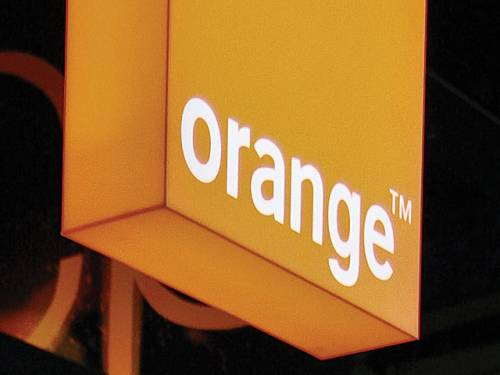 I've been with them since my very first phone in 1998, a Bosch 509e. Yep, Bosch used to make phones! In 2005 I spent three months working for them at their North Tyneside call centre while I was in between jobs. But now, after a spate of serious customer service failures, here's why I'm leaving Orange.
Insurance Flawed
When I joined Orange as an employee I learned about their insurance plan on phones. It was very comprehensive. I got to know about the loopholes and ins and outs and, you know what? It was a really good deal. The value the customer got for £5/month was incredible, especially as, in 2005, smartphones were emerging and the actual price paid for handsets was shooting up. The cost to replace some phones was upwards of £400.
So, I added it to my personal contract.
Over the next few years I got my use out of the insurance plan as various phones broke or got damaged. I certainly got my £60 per year back!
Fast forward to August 2012. Just a couple of days before flying off to Greece for a summer holiday my phone stopped reading the SIM card. I called Orange and expected to be immediately told that I'd get a replacement the following morning. Job done, right? Nope. I was told that the insurance had been removed from my account.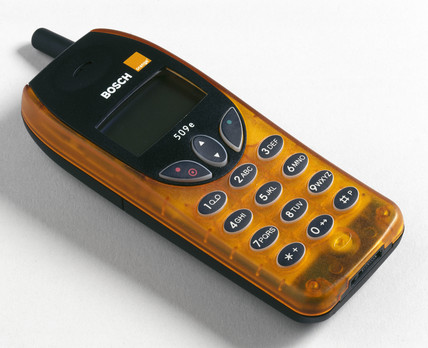 What?! I hadn't done that. I wouldn't, I understood the value of it! (Especially as I have a fondness for cutting edge smartphones).
Some inquiries across departments revealed that it had been removed as part of a November 2011 change, which meant that insurance was no longer a separate product and could only be added at the time of a upgrade or new contract.
How can they change my contract without my knowledge or agreement?! Isn't that the point of a contract??!
I was absolutely livid.
… Livid, but I needed a phone to go on holiday with to keep in contact with people. So I called back to the "broken phone" line and was prepared to stump up for a new phone. Begrudgingly…
After half an hour of "diagnosis", the guy said that he would arrange a goodwill free replacement because I clearly had no idea about the insurance being removed. He said that, again due to it being removed improperly, he would get it reinstated on my account. Marvellous! And the new phone arrived the next day!
Except… after getting back from holiday and using the phone a bit more, it was clearly a refurbished model, not a new one. The "touchscreen" kept forgetting the "touch" bit, rendering it useless, requiring frequent resets. Not what you want from a device that is, essentially, a way to contact people in emergencies.
I get back onto Orange and two things are made clear: 1. I still don't have insurance on my policy. And 2. The replacement was goodwill and longer than 7 days ago so I wasn't entitled to a replacement of the replacement. Under any circumstances.
I stopped being livid and started being completely outraged.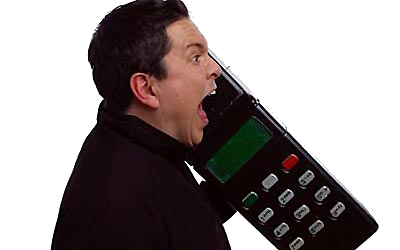 Let me just enumerate the phones I've forked over good money to Orange for over the last 15 years:
Bosch 509e
Nokia 5110
Nokia 3210 (of course)
Nokia 3330
Nokia 7110 (the first WAP phone!!!!)
Nokia 8210
Nokia 8310
Nokia 7210 (the first colour screen on a phone!!!)
Orange SPV E200
Orange SPV M700 (my first PDA phone!)
Sanyo S750
HTC TyTN II (Slide out hardware keyboard! 'mazin'!)
HTC Hero (my first Android phone)
HTC Desire HD
Phew!! That's a lot of hardware. And a whole lot of monthly fees. I've paid between 20 and 35 pounds each month, so over 15 years that averages out to £4,950. Probably considerably more when you consider the data "bolt ons", the insurance charges, upgrade fees, etc.
And how do they repay my loyalty? My custom? My wedges and wedges of hard earned moolah?
They leave me up shit creek without a working phone.
Thanks.
Thanks a lot.
The iPhone 5 Fiasco: Buy One, Get Charged Twice
Not me this time, but my wife. Amy, also a long-time Orange customer, recently decided the give up Android and defect to that Cupertinian bastion of black-boxedness, Apple. The iPhone 5 was her choice and she was told that it would cost her a cool £100 to upgrade. It's a lot of money, but she reluctantly agreed.
But then…
@orangehelpers Wife upgraded phone,been charged twice for the upgrade! Whatever happened to such a competent company? 🙁

— Richard Stokoe (@richardstokoe) January 4, 2013
So we got on the phone to them… And then they said it would take 7 days to refund…!!!
@orangeuk @orangehelpers Wife double-charged (2 x £100!) for her upgrade. Now told 7 days for refund?! #WTF #incompetence #CustomerService

— Richard Stokoe (@richardstokoe) January 5, 2013
So we rang them back to get clarification if we would get anything for the hassle (we had plans for that missing £100!), and they said it would actually take 7 days TO INVESTIGATE… And then if they thought we deserved a refund we would get one later.
@orangehelpers Even worse, we can see it's left the bank twice but your cust services can't see that!! 7 days to investigate!! FFS… #farce

— Richard Stokoe (@richardstokoe) January 5, 2013
Livid. Again.
It took more than two weeks to get our money back. No apologies, no interest, no free stuff. Not even a telephone call to say it had been refunded – we just had to keep looking at the bank account. Pathetic. Ridiculous.
Working at Orange was great. I was on "Retentions", which is a polite way of saying "Disconnections". The money was rubbish, as you'd expect from a high-churn call-centre job, but the people made it one of the most enjoyable experiences of my life. Above all else, I remember it being staffed by a set of remarkably competent people. People who were committed to providing great customer service.
What went wrong?!!
And it's not just me. OFCOM announced Orange were the most complained about network in 2012.
I'm done. They're not getting any more of my money.
Leaving Orange and Going to….?
But where to go to?  My first thought is O2.
My dad's a massive fan of them.
Or there's Vodafone? Big and red and supposedly good, but I don't know anyone on Voda. :-/
EE and T-Mobile and Orange are now all the same company. So no.
There's always 3? But I remember the good old days when 3 was truly, epically rubbish. And I haven't heard anyone say that has changed so… no.
I think O2 is the most likely network I'll end up at, but I'm not ruling out the big red quotation mark. What are your experiences?