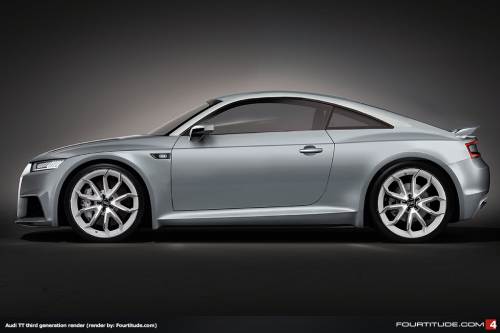 Even if you're not quite the Audi obsessive that I am, if you haven't noticed the evolution in Audis range over the last few years you may want to check you haven't accidentally ended up living under a rock. The next mutation of the Audi design language incorporates "volume" design features – i.e. three-dimensional structures rather than near-two dimensional surface embellishments.
In October, 2012, the new direction and was launched by the Audi Design Team, headed by Wolfgang Egger, with the Crosslane Coupé concept, a compact SUV that looked like an A1 on steroids. Perhaps it was merely preparing the public for the launch of a Q1 model… but such reveals aren't usually accompanied by Egger and his team pointing at bits on the car and going into great detail about why they exist.
That indicates there was extra importance to that event. In fact, Egger subsequently announced that there would be three "families" of cars, and each would share a similar style – but each family would still retain common Audi design DNA.
The Crosslane was the unveiling of the "Q" family styles. The Q3, Q5 and Q7 SUV models are soon to be joined by their sharper, more sporty, "SQ" brethren (SQ3, SQ5, SQ7). Next we eagerly await the "A" and "R" families to see what the next decade has in store for the Ingolstadt vehicles. The R models include the instantly recognisable, and awesome, R8, but is also rumoured to include the TT. There have been rumours for some time too of an "R4" model, a Lotus Elise competitor, in both performance and price. This makes sense as there is a substantial gap between the affordable TT and its all-out supercar bigger brother. It seems reasonable to assume that Audi will bring R family design flourishes into the hardcore RS and high performance S models in the "A" family ranges. While this may blur the lines between the distinctive family styles, it would be an interesting way to knit them together at the top end.
The A family contains the ubiquitous A1, A3, A5, A6, A7 and A8 ranges and is Audi's bread and butter. I am personally not a fan of the Q range, and I'm not suffering from a mid-life crisis yet so I can't get an R-something yet either. So this leads me to my present conundrum. Which Audi do I buy next?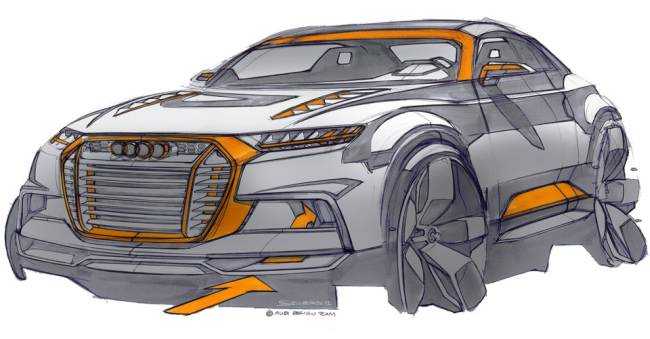 Let's Meet the Contenders
I presently drive a 2010 Audi A6 2.0TDi Le Mans Edition, which I bought it straight from the main dealer after it had served a brief apprenticeship as a demonstration car. As such, it has all the top end gadgets on it and several optional extras you wouldn't normally see on this specification. It is a very, very nice car and I am happy to keep it for a little longer. However, in 18 months I will be "celebrating" my 30th birthday and I plan to buy myself a new car for that occasion.
I am keen to get something that is a bit smaller than my current A6, which, while being a dream to drive on the open road, is a nightmare to park in your typical supermarket car park. I also want something that has less of the "old man's car" stigma attached to it. But not the A3, which I dislike.
While the A4 is a nice car, I've already had one. My gut is telling me to get an A5 Coupé, The two-door attention grabber of the A family. But it has to be a good one. The A6's 2.0TDi engine produces 170 brake-horsepower, which is surprisingly sufficient despite it being such a large car because of Audi's fondness for aluminium. The most common A6s weigh less than the comparable Ford Mondeo, But looking at the advancements in Audi engines since 2010 is startling. You can get a 204bhp 3.0TDi A5 Coupé, with a 0-62mph (0-100kph) time of 7.1 seconds, and it has a lower CO2 output as my 2.0TDi.
More power, faster, same insurance group, same tax bracket. What's not to like?
You can add 40bhp and the Quattro 4-wheel-drive system to that car but it will push you out of the £135/year road tax (Vehicle Excise Duty – VED) bracket and into the £170/year bracket. It also ups the insurance group from 30E to 35E. But that could just be worth it…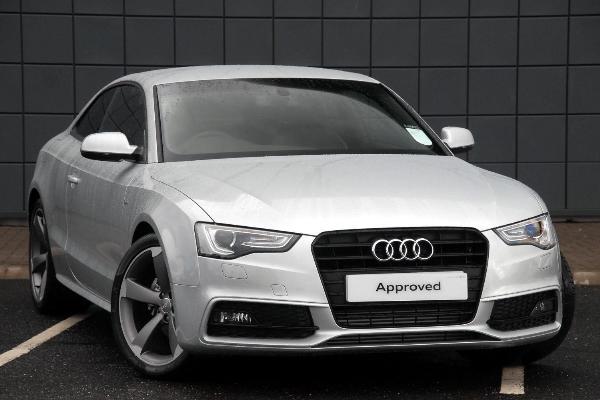 But the biggest stumbling block for me, as a buyer, is sat squarely at Audi's conservative development programme, but paradoxical and Apple-esque focus on image.
I could buy an A5 today, but it would be merely be a facelifted version of the one released in 2007 (but with those nice new engines). My A6 is the facelifted version of the one first built in 2004, as I bought it near the end of that variant's life, it was quickly (and heartbreakingly) replaced with the new, significantly improved, entirely redesigned A6 you see on the roads today. I'm not going to go through such agony again by buying an A5, only for a new, redesigned awesome model to be launched just a year or so later.
The current A5 benefits from a newer technology pack than my present A5, but not enough to justify the expense of the switch. I was in a Peugeot 208 yesterday and the dashboard contained a large, touchscreen, high-definition screen and I was blown away by how well it worked and how many features they'd crammed into such an inexpensive car. The new Mercedes COMAND system is also better than almost anything Audi are offering today.
Except, perhaps the new A6…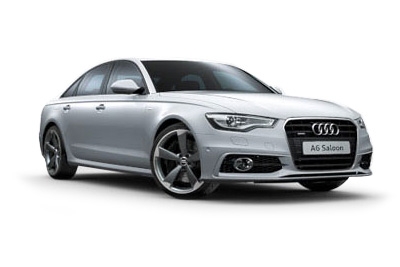 The A6 range includes the compelling bi-turbo 245bhp 3-litre Quattro and a new technology pack including night vision cameras and obstacle recognition. The car is a rolling WiFi hotspot and anyone in the car can stream music from their laptops or smartphones to the vehicle over the built-in WiFi. The navigation system has been dramtically overhauled and incorporates Google Maps imagery on some models.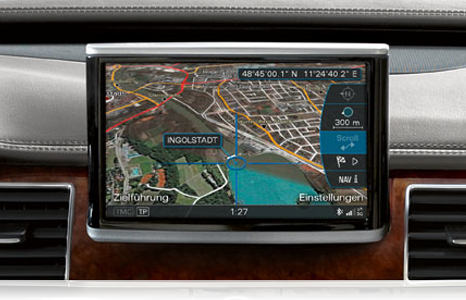 The new A6 is dramatically different from its predecessor and has lost its old-man image. In fact, it's very nearly "cool". I say nearly because it still smells slightly of sales rep, or mid level management.
But I could cope with that when it looks so good.
So the A6 then… Brilliant.
Except…
The Homewrecker
But there's one last snag.
Mercedes.
Mercedes have just announced a new car that I've fallen pretty hard for. It is compact, full of new technology, looks gorgeous, and retains that level of German pretense that I'm so fond of 🙂 . The new Mercedes CLA could be about to ruin Audi's party…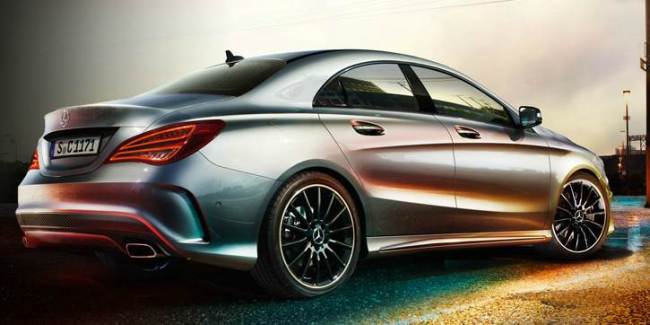 Or I wait until my 33rd birthday and get an A5 with the new "Volume" design…
Decisions, decisions… :-/