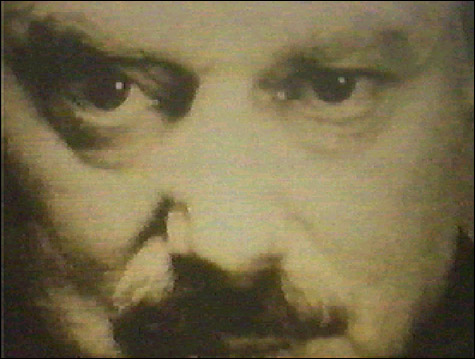 Do you trust Google? Should you trust Google? Can you trust Google?
Google is on the fast train to becoming an international scandal. In May 2010 it emerged that when the company sent out its roving camera cars to take all those "Street View" photos, it also slurped up any and all WiFi data it could find floating through the streets. Including yours!  And not just in the UK but everywhere across the world that Google's camera cars went. Spain's not happy. And neither is Germany. France found email passwords when they ordered Google to hand over the collectioned data. Even the laid-back Aussies were pissed. 
At first, Google claimed it was all a mistake and it would get rid of the data. In fact, they claimed "a rogue engineer" made software to suck in WiFi data, which accidentally ended up on board the camera cars.
Then it was revealed that the rogue engineer had the software signed off by a manager at Google and the stolen data was "for possible use in other Google projects." – Google's own words. Google also said that the engineer had told two colleagues of the illegal data acquisition and a senior manager knew about it.
The Punishment for Mass Privacy Invasion
So how much was multi-billion-dollar Google fined for the digital equivalent of rifling through the bins of hundreds of millions of private citizens in hundreds of countries across six continents? Ten million? A hundred million? A billion?
No, $25,000. You'll struggle to buy a decent Ford Focus for that.
Google was also told to delete all the data. Despite saying cryptically that it would do so after "figuring out the best way", the Governments around the world chalked it up to experience and moved on. That was December 2010.
"December 2010? So my data's long-been-deleted?" I hear you say! Well, this week Google came clean (PDF). Whoops!!  They still haven't deleted all of it! Ahahah. How hilarious! Now the Information Commissioner's Office (ICO) is really pissed (PDF). Of course, by really pissed I mean they're thanking Google for letting them know. Interestingly, Google said they would destroy it after "comprehensive scanning" of the data. Doesn't this ring alarm bells? The World's most prolific data indexer and cross-referencer has just brought the fight against privacy to citizens' doorsteps and there's no public outcry??! Our elected officials are doing sweet F.A. about this. In fact, the ICO said they'd quite like a peek at the data too, before it gets destroyed…
When will the madness end?
Protect Yourself – Don't Trust Google
Find out by viewing your Ad Preferences here: http://www.google.com/ads/preferences/
Or by looking through your Web History here: https://www.google.com/history/
Or do what I did, and Opt Out of all their creepy tracking information… *shudder*
And, whatever you do, don't go anywhere near Google+. It's one thing to steal your data. It's quite another to demand it from you before you can use socially-critical services such as YouTube and GMail.