We've all had them; horrific experiences with companies who, through a series of totally incompetent actions, have impacted your life negatively. Here are my Top 5 Worst Companies.
5. Stratstone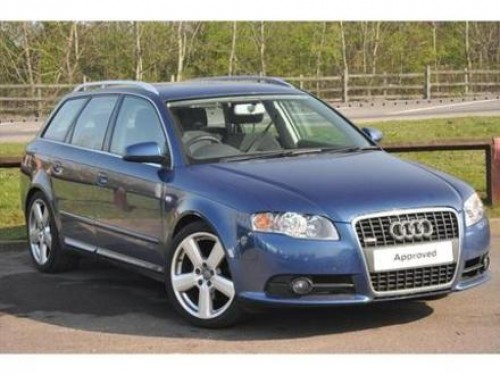 Stratstone was founded in 1921 by two blokes, Ernest Instone and (possibly the coolest first name ever) Undecimus Stratton, and is a seller of prestige-brand vehicles; Europe's largest prestige car sales network in fact!
87 years after Ernie and Undie founded the company a fresh-faced Geordie of 23 years called into a dealership with a wad of cash ready to buy an Audi A4 Avant. That fresh faced Geordie was me! The car I was after was lovely, metallic blue with chrome roofrails and it looked the mutt's nuts.
I was trading in a 2005 Vauxhall Corsa SXi which I had owned from new and, due to a recent promotion, I was looking to dip my toe in the awesome pool of German automotion. I was £4,000 short of the asking price of the A4 and needed my car to be valued at that much to make the deal. I even said as much.
"£3,300," said the greasy-haired manager.
Bugger. I knew the car was worth more than that because I had shopped around. Similar models were going for between £4K-4.5K. I said I thought my car plus my cash would be sufficient for the deal.
"£3,300," he said again, irritating my very core. He wasn't going to budge. An hour of bartering hadn't progressed things further and had only left me bloated and agitated from machine-dispensed coffee.
I left, feeling thoroughly downtrodden.
A week later, I ended up at Carlisle's Lloyd Jaguar dealership who not only offered me £4,400 for my car, but I ended up with a slightly newer, better-specced A4 for less than the man with the oil slick in his hair had for sale. Result! But, as a result, I won't shop at Stratstone ever again, and I recommend to anybody else that you shop around before engaging in negotiations with the company that came so close to being called Erndecimus.
4. Harveys
Harveys 'The Furniture Store' was our choice for sofas when t'Wife and I moved into a very pleasant little house in the country.
Our planning was military-precise. The sofas would be delivered on Tuesday between 9am and 1pm. My dad, who lived only a mile down the road from our new rural homestead, was on Standby – Harvey's guaranteed that the delivery driver would call 20 minutes before they would deliver so that my alert parentage could drive along and let them in.
I waited around and finally left for work at 9.30am, in the hope that I wouldn't have to hassle Mon Pére and they'd turn up early. On getting to work, getting out the car, and getting my laptop bag strap slung over my shoulder, my phone rang, it was Harveys. Excellent! I could ring my dad and t'Wife and I would be sitting in faux-leatherette comfort that very evening!
"The delivery driver said you weren't in, so the sofas will have to go back to the depot," said the woman from Harveys.
"Butbutbutbut, they didn't ring me up? You said they'd call 20 minutes before they arrived!!"
"They tried, sir, but you didn't answer."
I checked my phone call logs and answer phone… nothing! I told her as much. Furthermore, it had only taken me about 22 minutes to get to work. I must have passed them en route!! How insanely frustrating!!!!
"So how long until they redeliver?"
"Two weeks."
"TWO WEEKS?!!"
"Two weeks."
We had established, with some degree of certainty, that we would be waiting two weeks.
I arranged delivery for two weeks that Friday (the only available slot that fit my dad's busy schedule) and sat in deck chairs in front of the TV waiting for our teasingly-oh-so-close sofas.
The day before they were to be delivered I got a phone call from Harveys again. Excellent! They will be telling me exactly when they will be delivering our new seats and we can spend the weekend sitting in faux-leatherette comfort!
"I regret to inform you that our delivery company has gone bust and we won't be delivering your sofas tomorrow."
That part of my brain that controls temper and tolerance melted into a puddle.
"WHATDOYOUMEANYOUWONTBEDELIVERINGMYSOFASTOMORROW??!?!?!!!!"
"I'm afraid we don't have any delivery company to deliver your sofas."
We had established, absolutely, that the sofas would not be delivered tomorrow.
"Well, how long will it take you to arrange another deliver company and deliver them?
"Six weeks."
"SIX WEEKS?!!!!"
In Harvey's defence, they actually delivered them a mere two weeks later, not six, and agreed to refund the delivery charge (too damn right!), and gave us £50 for the hassle (the sofas cost £800!), but a company who isn't in touch with the operation of their delivery company, a critical part of their business, a limb no-less, is setting themselves up to piss off their customers.
And that's just bad business.
P.S. The sofas are lovely.
3.  Google
As you may have guessed, Google has fallen out of favour with me over the past few months. So much so, in fact, that I've taken to simply calling them 'BastardGoogle' in conversation. (Similarly, I call our wonderous overlords the BastardGovernment).
While users of AdWords – the people who pay to have their adverts shown – get a phone number to call when things break, the AdSense users – people who own websites and show the adverts in return for a cut of Google's feckin' enormous profits – are left to roam endlessly around a so-called-Help forum.
It's sickening. Some of the attitude from the high-reputation members is appalling and your questions never get looked at by anybody actually employed by Google themselves.
They've launched Google+, linked their employees' annual bonuses to the popularity of their flagrant Facebook ripoff and have even ruined their usually-brilliant search engine to support Google+ features. Which nobody (except Robert Scoble) wants. Well done for ruining your core business, your bread and butter. Don't be evil? I'll award them shit out of ten.
 2. Lloyds TSB Bank
In October 2007 I moved out of my first house after issues with a knob-headed neighbour. But the final joke was on him because I managed to get out of the housing market just a few weeks before it crashed, adding 40% to the value of my house in the process and setting me up for a lifetime of wonderful Audi ownership.
As soon as the profits hit my bank account, my bank manager at Lloyds TSB was on the phone, and doing things like calling me "Mr. Stokoe" and other unspeakable horrors.
After three phone calls (in each one I tried to tell him I had been unable to change my address details with their telephone banking system and was too busy to get to a branch of their bank before the 4.30pm closing time) he had syphoned five figures into Lloyds TSB saving schemes.
In January, three months after the house sale, I wasn't looking and went £512 overdrawn. My prearranged overdraft was £500 so after four days, when I finally received the letter saying they were charging me £8 per day (despite having my telephone number so they could have told me straight away and I had agreed to receive texts from them, and I had £4,000 in a daily savings account right next to the current account that was overdrawn!!!) they still treated me like a liability, a sponge on their Balance Sheet… but hang on, I never agreed to £8/day overdraft charges…?? If I had seen that I would have switched banks straight away!
I transferred money to cover the excess and wrote them a strongly worded letter demanding to know what had happened.
The response was succinct. It said (paraphrasing), "we told you about this in our November 2007 Terms and Conditions update booklet. Tough shit."
I replied, not paraphrasing: "I moved house in October and despite repeated attempts, and due to continual incompetence on your part, I wasn't able to change my address details until the end of December. I didn't receive your terms and conditions and, if I had, I would have left Lloyds TSB immediately."
The reply was ignorant and stonewalling in equal measure.
"The Office of Fair Trading is currently bringing a test case for the fairness of bank charges. We are unable to respond to your correspondence until this is completed."
A year and a half (and a squandered fortune) later, the OFT lost and the courts ruled that the banks could charge whatever they want. What a pile of cack.
Despite letters to Lloyds and phone calls saying they were in breach of Contract Law by not informing me of new charges nothing happened. I moved my money, savings, mortgage and everything away from Lloyds. It's amazing what 26000% APR will do to your confidence in a bank.
Now, as Lloyds struggles and tries to tell us that they're here "for the journey", running on OUR tax money, I can only laugh. The sooner they burn through that public cash and end up on the rubbish pile the sooner I can feel that delightful warmth of passive vengeance….
I'm not with Lloyds TSB anymore.
1. More Than
More Than, the insurance company, are the single most incompetent business entity I have ever seen.
Once you've bought an insurance premium with them you'll never speak to an English person again. I don't know where they are (India I expect?) but they have no clue about insurance, Britain's geography, the format of UK registration plates, the brands, makes and models of cars we have here, or how to do anything useful.
I have wasted literally HUNDREDS of pounds on the phone to More Than trying to get a straight answer to questions or trying to get the correct information put onto claims or trying to change details.
When I last moved house it took five separate attempts to get the address changed. The first time I was told it would cost £15. A few days later I got the Change of Address Confirmation form, it came to the right address but my car was still registered as being kept at the old house. Another phone call and they said it would cost me another £15. I exploded and demanded to speak to a manager, demanding to know why I had to pay for their incompetence. He waived the fees.
Three more times I got exactly the same "Change of Address Confirmation" form delivered through the letterbox with the old address. After that, I sent a letter to their complaints department detailing a timeline of the total clusterfuck of stupidity. Strangely, that was enough to sort out the address change.
I decided then to leave More Than.
I asked them to send me proof of my no claims bonus. "Nine years" they had said on the phone, but, sure enough, when the document arrived it said "5+ years". I had already told my new insurer that I had 9 years NCB, but now I didn't have any way to prove it. I contacted my new insurer, who were absolutely BRILLIANT about it. They said not to worry and they would contact More Than and sort it out.
A few days later I got a phone call from my new insurer (who I won't name because I'm a bit paranoid about giving out current information – old stuff is fine 😛 as you can see above!!!) from a real person(!!) saying it was all sorted, and a few days after that a letter confirming it. A further week later, I finally got a letter from More Than saying I had 9 years No Claims Bonus.
–
I have an inflating folder of corporate incompetence, so if I spot another stupid business you absolutely need to keep away from, I'll let you know! Please comment below to have your say about companies who grind your gears!