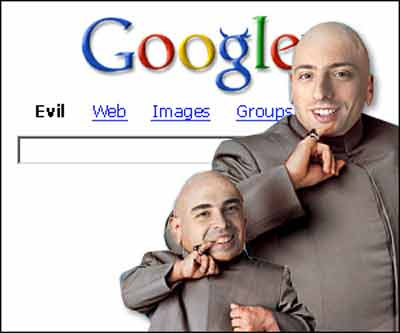 Google do a lot of good things. They host free webfonts to make the web a nicer place to be. Their cloudy PaaS service, Engine Yard, gets rave reviews. Their maps are better than anyone's, their mobile OS is the most popular in the world, and their photo hosting offer is second to none. But they can be very evil sometimes too.
Remember when Google forced you to sign up to Google+ to comment on Youtube videos, or stole your email passwords while they took pictures of your house and then "forgot" to delete it after they got found out and all the Governments told them to, or made you type extra characters to include all your words in their search, or when their CEO said there was no place for privacy and anonymity on the Internet?
* big breath*
Well they are at it again.
And I've had enough.
The Devil's In The Detail
For the last few days I've been seeing this 'privacy reminder' popup whenever I go to Google (including by searching in Chrome's address bar). And it stops you dead in your tracks. You have to read through all the legalese before it lets you search for pictures of cats. Well I just don't have time for that, I need instant cat gratification now!.
That sounds so wrong.
Anyway, I had a quick scan through the privacy reminder and immediately smelled a rat… It all seems really un-evil at first, you can choose to switch off some of Google's invasive behaviour by following the handy-dandy links in the privacy reminder itself. Wowzers! What a nice thing to do. I opted to switch off all the weird adverts-following-you-around settings. They're here, in case you're wondering.
But then I noticed it says these settings are just for this browser. Your other devices and PCs will still track the living crap out of you. Continue Reading "Google Watch: Time to DuckDuckGo" →