Today I closed a chapter in my life. After nearly 4 years tenure at a company I wanted to reflect on the things I learned over that time.
I have been very lucky to have a few excellent – world-class even – mentors here who have taught me things that will stay with me for the rest of my life, and I wanted to share the reflection process with you in the hope you gain something valuable too.
Individual Success Isn't Success
For a long, long time I  adopted the 'aircraft oxygen mask' approach to my career: I'll get to where I want to be first, then I'll help others. This company has taught me that isn't the right thing to do.

My thinking was always "I'll be in a better position to help others" once I hit my objectives, but that simply doesn't work in practice: without respectful, cooperative development across your team(s), you risk yourself hitting your goals at all, and if you haven't helped others hit theirs too, nobody wins.
Dare I use the management-bullshit-bingo term 'synergy'?
My current role here is a technical leadership role – that means I don't have people reporting to me but I do have authority over technology direction and a remit to ensure conceptual integrity of the solution. I have led project teams before, I have even run small businesses before, but being a leader in a larger company was new to me when I began this chapter of my life, and I wanted to be good at it.
I've seen all the memes about the difference between a boss and a leader but for some reason I struggled to enact the differences. However, after some time spent being (in retrospect) a terrible boss, some sage advice from one of those mentors made everything 'click', and I was given the mental tools to develop the techniques required to become a good leader instead. (Note, a good mentor won't give you the answer, but the means of finding it on your own!).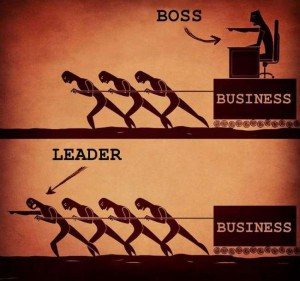 "Take people with you."
So what does that look like in practice? Last year I was offered the chance to travel to our American HQ to present some new work to 1,500 customers. 'Prestigious' isn't even close – this is a huge event, so compelling that our customers pay us to listen to our plans and roadmap. The trip dripped with a significant amount of attached 'kudos' and the opportunity to rub shoulders with the highest of the high in the business. Not only that – the opportunity to ask probing questions to 1,500 customers about our technology direction is such a rare occurrence it was unmissable. The old me would have started packing immediately. Continue Reading "Things I learned at my last job" →