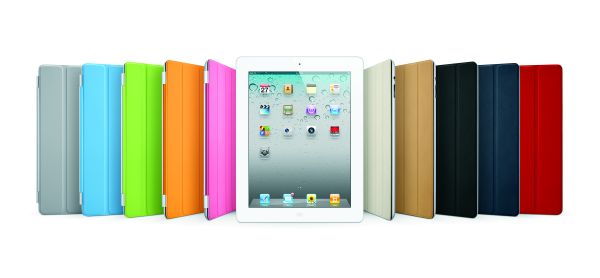 iPad 2 - Officially more popular than Jesus
This week two big companies announced their quarterly results: Google and Apple. How did they do?

Google announced its first quarterly results with Larry Page at the helm and said it had revenues of $9 billion. That is a hell of a lot of money in three months. It broke the quarterly revenue record for the company.

To spoil the party, Apple announced their 3rd quarter figures this week too. The press were kept in the dark about whether it was a good or a bad quarter as Steve Jobs airlifted them in a fleet of brand new Apple-branded helicopters to his diamond mansion atop his new solid gold mountain.

As Steve was wafted with dodo feathers, lounging in his pool full of $100 bills it dawned on the assembled press-packers that this may have been a half decent quarter.



Sales of iPhones passed 20 million, growth of 142%!


iPad sales rockets even more by 183%!!!


Revenues for the quarter at $28.57bn (82% up from last year) and net profit of $7.31bn (up 125%!!!!)


Amazing figures. The revenues are three times what Google made in the same period. The profit margins are around 41%.
But is it all good news?
Well, iPods sales declined 20%, but we can assume people are just buying iPhones and iPads instead. And Macs only saw a pitiful 14% growth.
Oh no! The future looks bleak for the fruity technology cult from Cupertino.
The full press release is available
here
.
One last thing while I have your attention, you may have missed Steve Jobs recently asking for a teensy tiny bit of planning permission at a local Cupertino council meeting:
Wow. Am I right?!