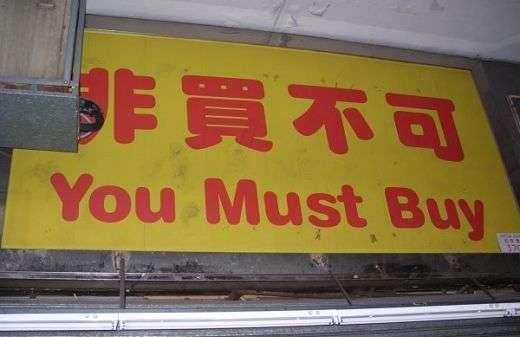 There are two ways make a product successful: either you saturate consumers with marketing so there literally is no other choice but to buy it ("push"), or you make the product so appealing that it hardly needs any marketing capital at all ("pull").
Apple
Right now, Apple is proving that pull is the approach to take. While I'm a big fan of Android and my only Apple device is a 3rd Generation iPod from 2007 I have to be realistic here and acknowlege the sheer class and artistry that the Cupertino-based company sinks into each new device.
The iPhone really was the start of a global revolution in touch-screen, internet-enabled, pocket-sized devices and I was dubious when the iPad was launched during a recession at twice the price of its nearest competitors, but I was wrong to doubt the undeniable power of the pull effect.
Google+ vs. Facebook
At the same time, I believe Google+ hasn't been successful because it has been rammed down our throats at every turn. Want a YouTube account so you can comment on a video? You'll need to sign up to Google+. Want to create a new email account on GMail? Guess what? You'll need a G+ account… Humans are naturally averse to being forced into something; the aversion is considerably greater when technology is involved and exponentially greater when the service being forced onto us asks for our personal details. Now, Google has shot itself in the foot, Google+ is actually a VERY, VERY GOOD service, Hangouts are incredible and the whole common Google estate idea will make it easier for users to live their lives. But Google shouldn't have been so arrogant as to tell us what we should be doing.
I strongly believe that the feeling of being "left out" of something is a greater driver to making people take action than being told to take action. The entire Apple reinvention over the past decade has gone from strength to strength on this ethos. Google+ had nothing but great publicity when it was in its early "invitation-only" stage and the not-obligatory launch and acceleration phases after that. It was when Google's centralised Privacy Policy came about, and then Google+ accounts became mandatory to use completely unrelated parts of Google's online empire that the really bad stuff started to come out.
Facebook has used the Pull effect since day one too: "my friends are all on Facebook, they're sharing, they're talking, I'M BEING LEFT OUT!!!". And despite their stock price diving with more ability than Tom Daley, nobody is thinking less of the actual service offered. Continue Reading "Push vs. Pull" →