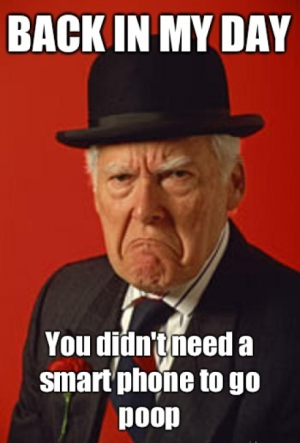 The new leaders of the free world are Generation C. They aren't an age group, people born between certain arbitrary years such as Generation X or Y, instead it is a mind-set and an attitude. But the really interesting thing is that they don't know they're in charge.
The C Word
The "C" in Generation C stands for many things: curation, community-oriented, connected, creation, computerised, communication and the most important one: content.
Even Google acknowledges that this group exists, synonymously calling them "The YouTube Generation". They attribute this glossy, if somewhat somewhat proprietary, title to people with a focus on production rather than consumption because they are "YouTube's core audience". Elsewhere, Generation C is being acknowledged as a powerful force that can decide the success or failure of commercial and political initiatives. Generation C has replaced the celebrity-endorsement deal.
Did you know there are more voters in the USA born 1980-1995 than all other voters combined? Imagine if they realised what collective political power they had over the systems currently in place which is punishing them for the failures of their forefathers.
The first generation of digital natives
Generation C almost encompasses an age group known as the Millennials – those born between 1984 and 2000 who have no understanding of the world without the Internet, Google, Amazon, smartphones, real-time chat, etc. Forrester estimate that 80% of Millennials embody the attitude of Generation C, but are keen to stress that it really is a mindset not an age group.
Once you start to quantify the attributes of Generation C you begin to see why they are important and realise there is some astonishing human behaviour emerging within this group. Behaviour that is flipping tradition and accepted wisdom on their heads.
Their importance can be seen in the statistics published by Nielsen in 2012 (Nielsen choose to categorise Generation C as 18-34 year olds):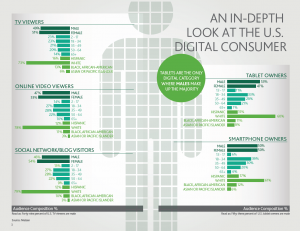 The prevalence of 18-34 year olds using tablets, smartphones, social media, etc. puts them in a position of data-wealth and amazing connectivity. They are opinionated and can share their black-or-white opinions instantly with the rest of the world. They have the same reach as hundred-million-dollar marketing programmes had in the 1990s and many are turning their digital soapboxes into well-cultivated media microbrands. Promoters really promote – they become champions of companies or products – while detractors can be extremely hostile.  Continue Reading "Generation C" →