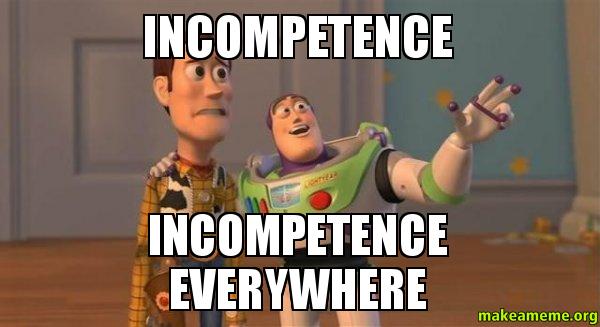 "Hello, Mr. Stokoe, I'm afraid I have an apology to make – we spoke on Tuesday night but I forgot to save the comments onto your account, can you remind me what we were discussing?" said Mike from painfully incompetent ISP, Plusnet, a subsidiary of BT.
18 Months Earlier…
The adverts were full of it, Sky Unlimited broadband for as little as a fiver a month – so long as you had a Sky TV subscription – which we did. I gave Plusnet a call – reluctantly – I've been a Plusnet customer since 2001, I've had numerous home and business broadband connections through them and their service has been mostly good. I stayed with them through that nasty business of them giving their customer details to ACS:Law, the law firm whose owner was convicted three times of "conduct unbefitting a solicitor", who has since been suspended from practising law and is now bankrupt. But on this occasion they just couldn't compete with Sky's unlimited package…
"We'll match it," Plusnet said. Oh, right, marvellous. "It saves you having to transfer everything over to Sky."
Contractual Law
Many years ago I used to work for Orange Telecommunications PLC, at the time the UK's 3rd largest mobile network, and this taught me lots of things about how organisations whose livelihood is build around monthly contracts operate. For example, everything is itemised on your account – from your line rental to your handset insurance, and everything has an 'end date'. Perpetual items, such as your line rental, simply have an end date that is so far in the future that it unlikely to bother anyone alive today. But it's there, sitting, ticking away waiting to expire.
And discounts have end dates too – especially those from the Disconnections department ("Retentions" as it was known when I worked there, but I think it's now "Customer Options"). If you want to leave a phone network and they give you a great deal to stay then that deal will likely last for the length of your new contracted months and then drop off your account without warning.
It is a system that I am au fait with and I did not want to be stung by. To be fair to Orange, this is how practically all networks operate (or at least they did in the mid 2000s).
Plusnet "Unlimited"
I'm a very busy person, I work upwards of 60 hours per week (sometimes a lot more) and I don't have time micromanage my utilities, so if this discount was simply going to fall off my account and double the cost of my broadband in 12 months it wouldn't make sense – and I'd just go with Sky broadband instead and save myself the headache (and expense) in 12 months.
But no, they reassured me: this is a Retentions plan, it's only available to "loyal customers like you". I was further reassured that it was not going to drop off after 12 months, but the Retentions agent would put my name in "the diary" to call me in 12 months anyhow to discuss the package and see if there was anything else he could do.
Naturally, I signed up. Continue Reading "Bad Company: Plusnet" →