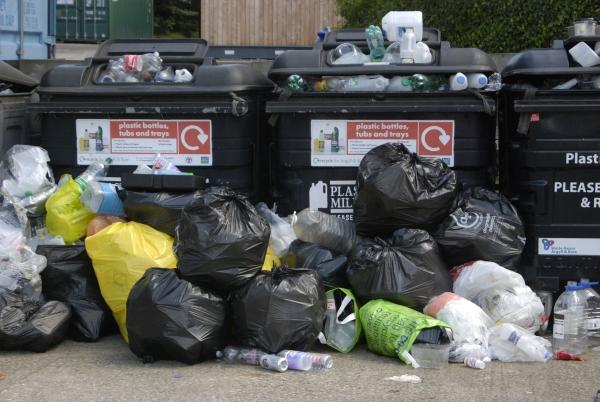 The 'Sharing Economy' is disrupting established industries and sending huge, powerful incumbents into a tizzy. Uber and AirBnB have shaken the taxi and hotel sectors, shifting power, control and profits from the RadioCabs and Hiltons of this world and into the hands of ordinary citizens armed with nothing more than a smartphone and a mobile data plan.
The question on everyone's lips is: which industry will be disrupted by the Sharing Economy next?
A couple of years ago, I was in Portland, Oregon, for meetings with some colleagues. One lunchtime, our discussion diverged from work topics to an issue plaguing our home-lives, an issue common to both the US and UK: the reduction in bin-pickup frequency.
It's a hot topic.
Dude, Where's My Trash?
We tossed around some ideas to solve our overflowing bins issues, to solve the problems caused by local authorities switching from weekly to two-weekly pick-ups, and to solve that awkward situation we have all faced: that middle-of-the-night walk of shame, bin-bag over shoulder, roaming the streets like a crazed, ferral cat to find a neighbour's bin with a bit of space left in it to deposit last night's curry leftovers and beer bottles.
What does this have to do with the Sharing Economy?
A lightbulb lit: why not create a location-aware, social app to help out? Share My Trashcan was born, $5 per bag, with a $1 kick-back to us, it scales and is simple. But then one of our team mentally cycled through a Lean Startup build-measure-learn cycle and developed the concept, discovering that communities can come together to buy a shared dumpster, which would provide even more space (some of which could be shared with other communities!) and would also be picked up weekly.
Share My Trashcan was dead, long live Share My Dumpster!
Later in the day (after doing some actual work) we revisited the idea and the real, Lean, magic happened: we pivoted.  Continue Reading "The Sharing Economy" →