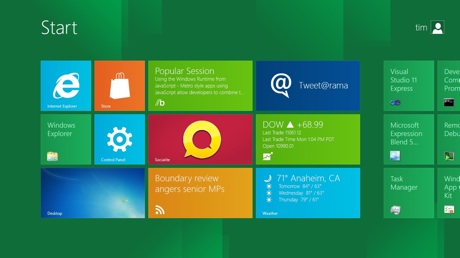 1. Stop Stealing My Focus!!!
I can't stress this enough. The single greatest threat to the economic recovery, continuation of the species and integrity of my sanity is the way Windows is completely dense about giving applications focus.
I simply can't count the number of times I've been typing away merrily and Windows switched applications under me. This is a huge security threat!! I have seen people typing passwords into password boxes during demonstrations only to find that just as they typed the first keystroke of their ultratopsecret, high-entropy passphrase Windows switches to an open Word document and the million people in the stadium, and the forty billion people watching the webcast see you're a fan of obscene passwords. (And immediately, empty your bank accounts).
That's slightly exaggerated but I have seen my parents suffer this while helping them set up internet banking. While entering a password into IE, Firefox finally loaded after an update, immediately took focus, and Dad ended up putting his password into the address bar and got a list of Google results for the password. This means that now not only do I know the key to my inheritance fund, but so do Larry and Sergey. Continue Reading "8 Things Windows 8 Needs to do to Be a Success" →