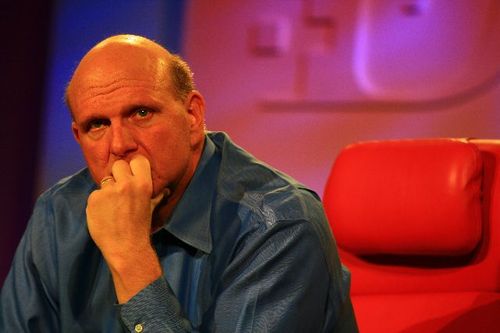 Windows 8 and Windows Phone 8 (along with Windows Server 2012) represent Microsoft's bet on the next four years of personal and business computing. Windows 8 is getting a lot of negative press, from everywhere, while Windows Phone 8 is slated to be the final nail in Nokia's coffin. But is this really indicative of the products that are coming out of Redmond?
Furthermore, Microsoft CEO, Steve Ballmer, is suffering through a massive amount of stick about his helmsmanship at the enormous tech company. I am somebody who (like many others) have hated Microsoft for many years, for their monopolistic behaviour and their disdain for simple things like User Experience but the Microsoft of 2012 looks incredibly different to the Microsoft of even two or three years ago. They have changed, dramatically. For an organisation of their size, they seem to have completely overcome the Innovator's Dilemma, and I, for one, am positive about what that means for all of us.
The Market
Let's start with a holistic view of the personal and business technology space right now to see if Microsoft are aiming at the right targets.
The world has transitioned from pre-packaged, shrink-wrapped software in boxes. The days of waiting for a CD to spin up and start installing are gone, the movement largely started by Valve Software's "Steam" game-store-cum-download-manager, which launched in September 2003 and was estimated to have had 70% of the digital distribution market for games by the end of 2009. App Stores are springing up all over the place, allowing for digital downloading of software and games for all type of platforms. Sometimes they're called Marketplaces or Stores, in the case of Google, simply "Play". It is the expectation of consumers today that they can get their digital wares on-demand and fast. Today, the expectation from consumers is much more immediate. Everybody expects the world, and wants it right now. It's not an easy place to do business, and with Twitter and Facebook, bad news travels very quickly. No wonder there is so much turmoil in the industry…  Continue Reading "Windows 8 and Windows Phone 8 Should be Winning!" →