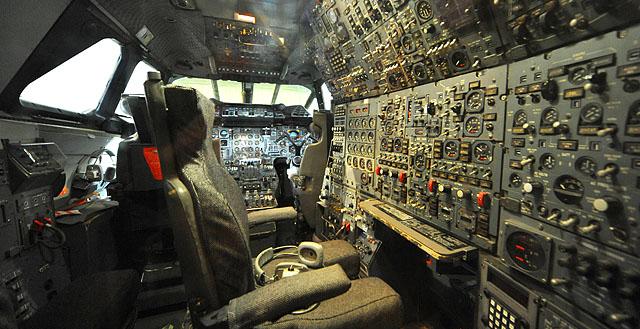 The aviation industry is one plagued with red tape and strict process, and not without good reason. With more than half of all plane crashes caused by pilot error, and the flying public unwilling to fly without pilots in the pointy end, aviation authorities are doing everything they can to turn the cockpit into a robotic, process-driven office.
Believe it or not, the problems that pilots face, and which cause aviation disasters, are often the same issues we face every day at the office. So the ways these have been solved and mitigated are worth a look, whether you're flying a plane, or flying a desk…
Don't distract me when I'm busy
Take-offs and landings are extremely busy times for pilots. Besides being the cool, calm head there to deal with emergencies when they happen, take-offs and landings are where they really earn their money.
Under 10,000-feet, airline pilots must obey a concept known as the "sterile cockpit"; that means they aren't allowed to discuss anything except the job at hand. Checklists, departure or arrival routes, weather and radio communication with air traffic control, that's all, nothing extraneous.
And you can tell when you've climbed to 10,000ft even as a passenger, it is usually signified by the pilots turning off the landing lights (the bright white lights in the wing roots) and turning off the fasten-safety-belt lights (as weather permits).
Applying this to the office: We all have busy times, I've seen several ways of signifying  that you don't want to be disturbed and just want to get things done. Sometimes small flagpoles on desks can be have status flags hoisted up them, "do not disturb" or "only disturb me if it's urgent", for example. Other companies have employed simpler policies, business intelligence (BI) experts BusinessObjects, now part of German megacorp, SAP, uses headphones to indicate disturbability (a word I just made up). No headphones means the door is open. One headphone in means it needs to be pretty important. Both headphones means my head is down and the building had better be on fire…
Be specific when you tell me something
The language used by airline pilots has evolved over decades to become very strict and specific, and not without good reason. The deadliest aircraft accident in history (besides 9/11), where two fully-laden 747 collided on Tenerife's Los Rodeos airport's runway in fog in March 1977, has been put down to a misunderstanding of terminology.
Waiting to depart at one end of the runway, a KLM 747's impatient Captain said on the radio that he was "ready for takeoff". Meanwhile, a Pan Am 747 was still taxiing on the runway.  Continue Reading "What We Can All Learn from the Aviation Industry" →