Who the devil is Rich Stokoe?
Hi, my name is Richard Stokoe, I come from North-East England where I live with my wife, Amy. I am seriously interested in aviation, computers, motoring, going to the gym, drinking Pepsi Max, and I am a 1st Dan black belt in Taekwondo. I am obsessed with efficiency and precision and take every day as an opportunity to get a little bit better.
I tend to overthink things a lot. Actually, I tend to overthink, over-analyse and then over-reflect on things. I'm quite sure I'm riddled with neuroses which will one day I will make a psychiatrist's wife very wealthy in shoes.
What do you do?
I am currently Lead Developer for a global software company in the construction industry. I specialise in .NET, Microsoft SQL Server, HTML5, CSS3 and JavaScript. Over the past 7 years I have worked under the SCRUM agile development methodology to contribute towards several class-leading, commercial, mid-market products and a secure, collaborative SaaS application with several hundred thousand users.
Prior to my current role I trained to become a CISCO Certified Network Associate (CCNA)-qualified engineer spending several years maintaining and supporting networks in public sector organisations, I was also a Network Administrator on several networks in the education sector, overseeing NT4 and then migrating to Windows 2000 Active Directory domains.
My areas of speciality are:
Closed Source/Proprietary
What's your favourite…
…movie?
Right now, it's probably The Social Network. That film motivates me like no other. Also, it has Jesse Eisenberg in who is a great actor – near the top of my fave films list is Zombieland, another film in which Jesse very capably plays the lead role.
I also like, in no particular order, Layer Cake, Man on Fire, The Matrix, Jurassic Park 2, Hackers 3: Antitrust, Enemy of the State, Family Guy presents Blue Harvest, Forgetting Sarah Marshall, and many, many more to name.
…band?
Again, this comes with the caveat that it is just 'right now' but I have gotten back into Iron Maiden recently, having rewatched their 'Flight 666' DVD again. This is the ultimate video for anybody obsessed with heavy metal of the musical and aviation varieties.
Followed shortly behind by Flobots, an incredible band with a real purpose to their lyrics and genuine talent and depth to their music.
…car?
This is a very difficult question because I would choose a different car depending on the circumstances. If I could choose only one car to have for the rest of my life I would choose the Ferrari FF because it has V12 power, 4 seats for when kids come along and the shooting brake styling which I love. Thinking with my petrolhead head on instead of my practical head, the one car that I would trade my soul for (I hope you're listening, Lucifer!) is the Lamborghini Aventador LP700-4 because any car that is designed to make you feel like you're in space fighter deserves to be first in anyone's Dream Garage.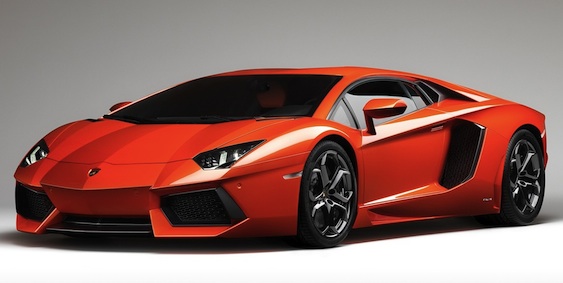 …holiday destination?
In 2010 we went on two holidays, each completely different from the other. Kind of.
The first was a three day jaunt to Rome where we saw all the historical crap you hear about on TV that every significant person from the past ten millennia has rubbed up against at some point. That was pretty humbling.
The second trip was an epic road trip around England. Starting in the North, Newcastle, passing through various landmarks and points of interest on the way to Surrey including the National Space Centre in Leicester, Shakespeare's birthplace, Stratford-Upon-Avon, home of Jeremy Clarkson, Chipping Norton, and the M25. Next, we headed west stopping off at Stonehenge and Lyme Regis (awesome sea views and great fish and chips!) before heading North again via Cheddar Gorge (also humbling), Welshpool (beautiful) and Cheshire Zoo (full of animals) before heading home via the M6 and A69.
Those were some great adventures. However, my favourite holiday destination is a tiny corner of Corfu, a Greek island just off the coast of Albania, called Kassiopi. It is the most relaxing, friendly place in the world.